We saw these adorable Pine Cone Spiders for Halloween. They can be a creepy-cute seasonal addition to the nooks, crannies, and shelves around your home!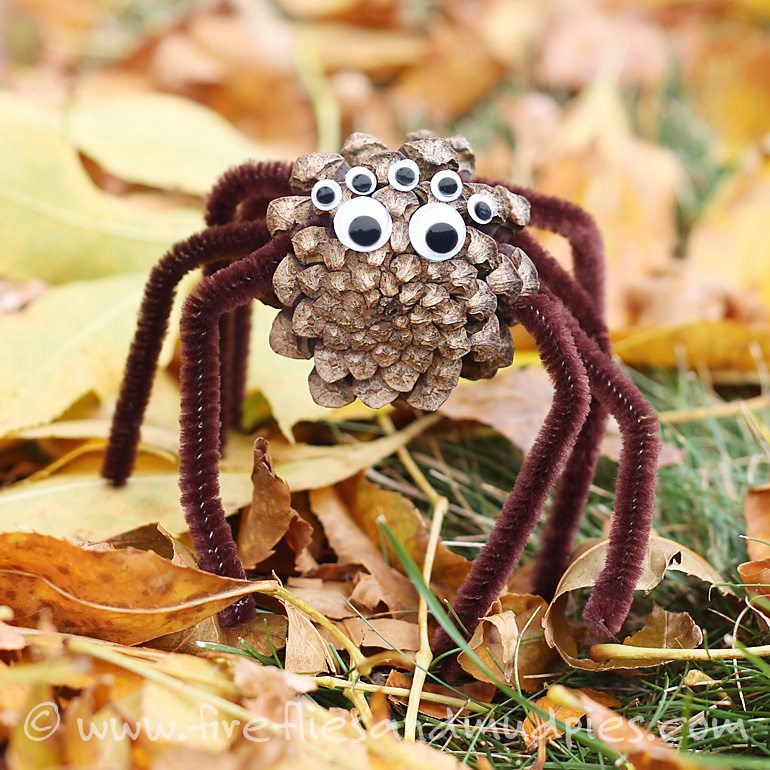 Materials:
Round Pine Cones
Wiggly Eyes
Brown Pipe Cleaners
Scissors
Low Temperature Hot Glue Gun and Glue
Cotton Butcher's Twine
Directions:
1. Wrap 4 full-length pipe cleaners around the pine cone to make a total of 8 legs. Shape the pipe cleaners into spider legs, adjusting the length with scissors if necessary.
2. Attach the wiggly eyes with hot glue to the bottom of the pine cone. We used images of real spiders as inspiration and learned that most species of spiders have 8 eyes. Some species have 6, and most ground dwelling spiders have no eyes.
3. Invite your child to use cotton butcher's twine for creating spider webs.